2022 Maserati MC20 Convertible Teased Ahead Of Official Unveil
The MC20 Convertible will be the Italian Automakers first mid-engined Roadster in 16 years, following in the footsteps of the bonkers MC12 Spyder
by

Khris Bharath

, on
One of the first open-top MC20 prototypes has left the gates of Maserati's old Modena plant. They picked a different style for the car's camouflage this time around with a blue cloud livery. I mean it is a convertible after all and this cloud theme probably signifies opening up to the blue skies.
Now given that Maserati is a luxury Italian automaker, you don't really see a new model that often. When the cool Maserati MC20 broke cover last year, after what really was an eternity, the much-hyped Maserati flagship had some pretty big shoes to fill with regards to its predecessor, the truly mental MC12. Fast forward a year and Maserati is already working on a new convertible version of the MC20.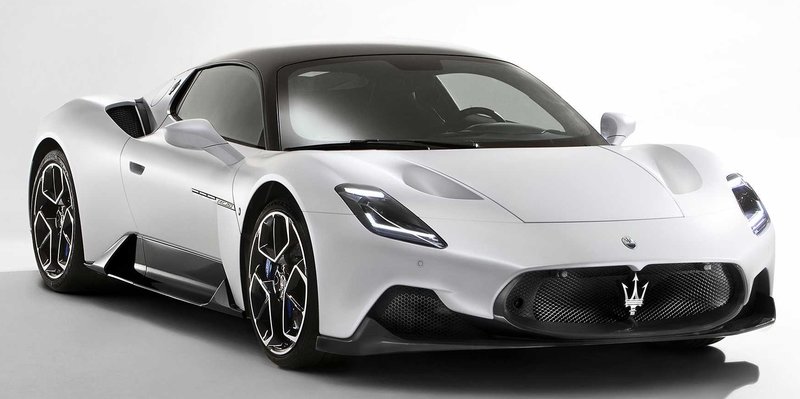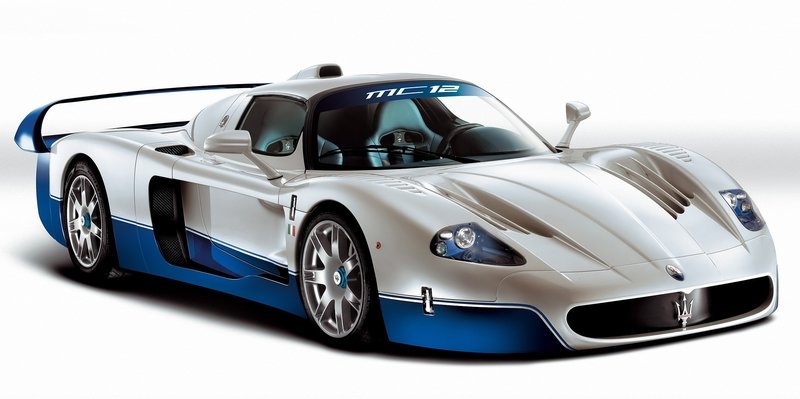 Despite the camouflage, you can almost immediately tell that the sheet metal remains similar to that of the coupe following the same clean lines. I wish Maserati could have been a little more dramatic here as it somehow just doesn't seem to have the flamboyance of the MC12. Now I know that design is very subjective, however with a flagship supercar from Italy, one really does expect some element of drama. Here's what Frank Stephenson, who designed the MC12 had to say about the MC20.
With this new convertible variant, expect a car with a small and light pop-up hardtop roof, as is standard practice in supercar country these days. As a result, the weight differential should be kept to a minimum. Engineers have a real challenge when you get rid of the roof because they have to figure out a way to retain the stiffness.
2021 Maserati MC20 performance specs

| | |
| --- | --- |
| 0 to 62 mph | <2.9 seconds |
| 0 to 124 mph | <8.8 seconds |
| Top Speed | + 202 mph |
All this without messing with the dynamics or the lines of the car. A practice that can end up adding weight. The coupe weighs 3252 pounds. This is where a carbon-fiber and composite materials come in as they help keep the added weight in check. I'll be astonished to see if the MC20 convertible can top the 200 mph-plus top speed that the Coupe manages.
But I'm sure any gear head would be willing to sacrifice a little bit of speed in exchange for getting a chance to listen to that glorious race-derived 'Nettuno' twin-turbo V-6 engine that produces 621 horsepower and 538 pound-feet of torque. One really has to savor this experience, as Maserati just like the rest of the industry will also move towards electrification and you can soon expect an all-electric MC20.
Maserati Nettuno Engine - Full Specs

| | |
| --- | --- |
| Architecture | 90-degree V-6 |
| Displacement | 3 liters |
| Bore x stroke | 88 x 82 mm |
| Compression ratio | 11:1 |
| Firing order | 1-6-3-4-2-5 |
| Power | 621 hp |
| Torque | 730 Nm/538 lb-ft |
| Redline | 8000 rpm |
| Lubrication | dry sump |
| Valvetrain and timing | DOHC with variable valve timing |
| Engine width | 1000 mm |
| Engine length | 600 mm |
| Engine mass | under 220 kg (485 lb) |
David Beckham has his name down for one of these and he was totally smitten by the way it drove. You can watch him take on the streets of Miami in a Black MC20 Coupe. You can watch the film here.
Now, Maserati refers to the MC20 as a "convertible", rather than the more evident "Spider" or "Spyder." However, the most plausible answer is that Maserati prefers to keep the final name a secret, for the time being, so we'll just have to wait for the official unveiling.
To sum it up. this MC20 convertible is a big deal for Maserati as there hasn't been a mid-engined roadster with a trident badge, since the 2005 MC12 Roadster. It will take on the likes of the Lamborghini Huracan EVO Spyder, Ferrari F8 Spider, and the McLaren 600LT Spier when it debuts next year.